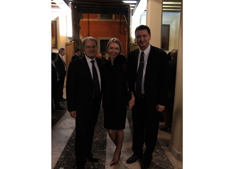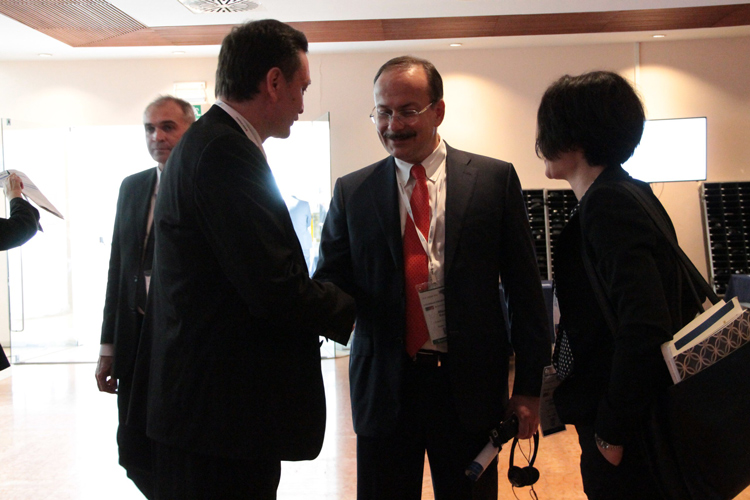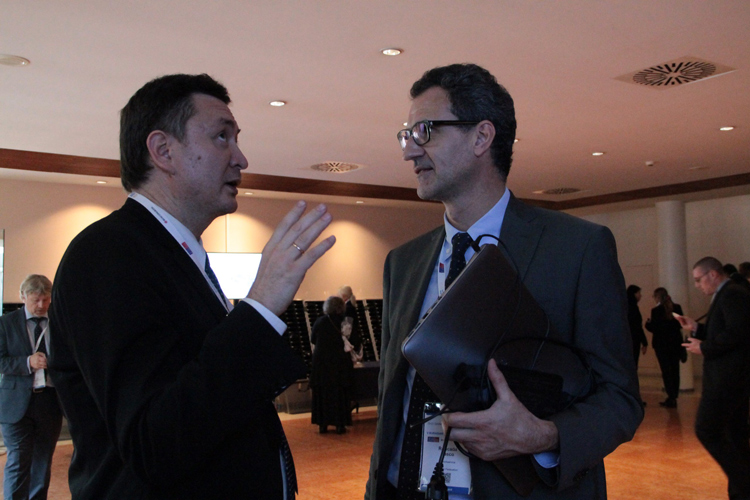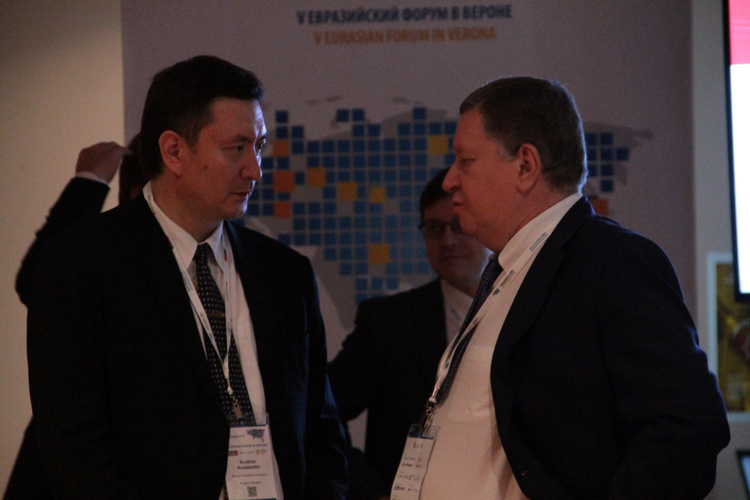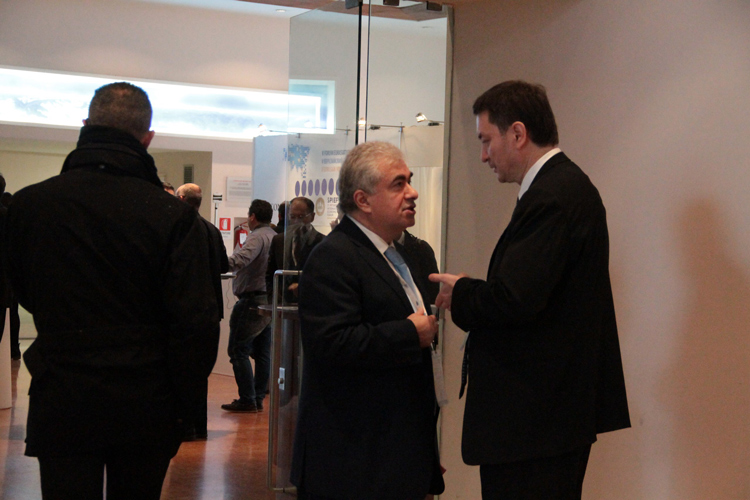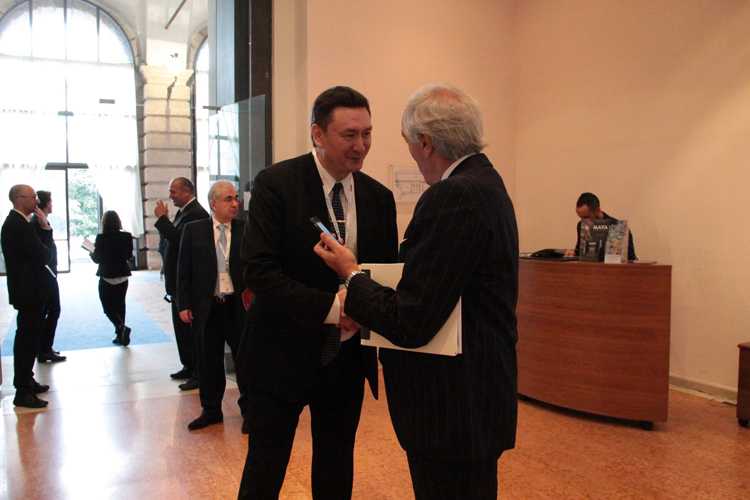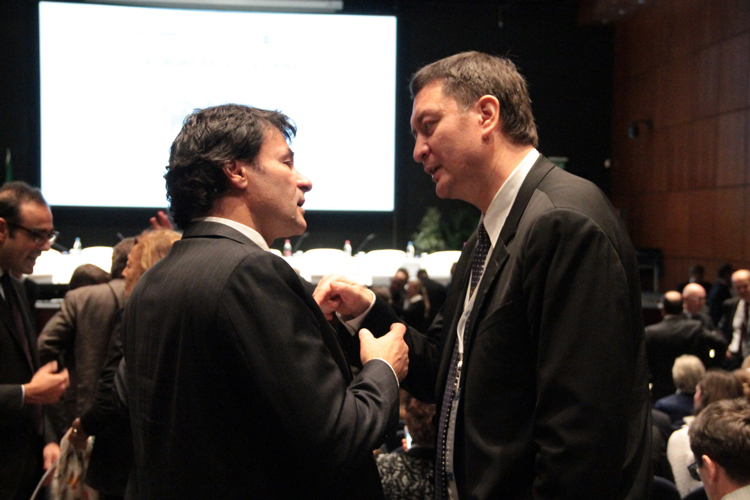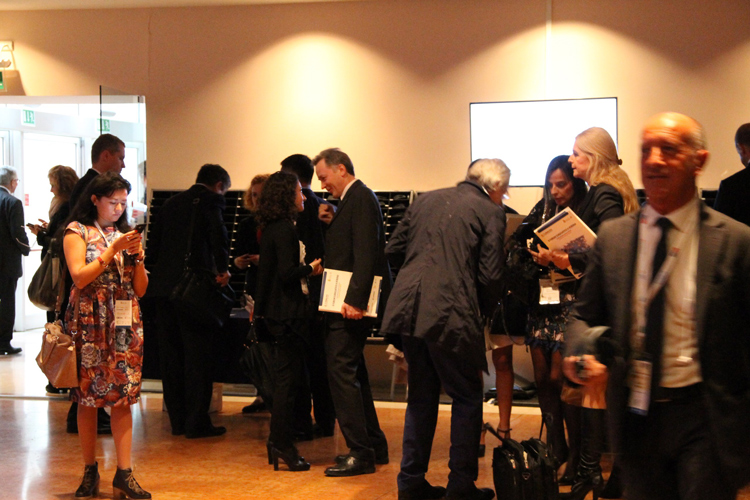 Chairman of the Italian Commission MCCI Konstantin Krokhin participated in V Eurasian Forum, which was held October 20-21, 2016 in Verona, Italy.
The forum was attended by over 600 guests from Italy, Russia, China, Kazakhstan, Mongolia, Belarus, Armenia. Among the key participants of the meeting - Deputy Minister of Foreign Affairs of the Russian Federation Alexei Meshkov, President of the International Cooperation Fund, Romano Prodi, President of RSPP, Alexander Shokhin, heads of the diplomatic missions of Russia, China, Kazakhstan and Armenia in Italy, representatives of the Eurasian Economic Commission and the Eurasian Economic Community, heads of the largest energy, industrial and financial companies in Russia and Italy.
During the Forum Konstantin Krokhin held a series of bilateral meetings to discuss issues of economic cooperation between the Russian and Italian regions, as well as conducting in late November, the Business Conference of interregional cooperation in Bologna (Emilia Romagna region) Forum Task Force in 2016 in Bergamo (Lombardy region) December 1-2, 2016.
After Eurasian Forum Konstantin Krokhin held a working meeting with representatives of the Government of Lombardy in Milan to discuss the directions of inter-regional cooperation with Russia and the preparation of the signing ceremony in November of the Agreement on cooperation between Lombardy region and Republic of Bashkortostan.
The positive exchange of views confirmed the traditional mutual interest in the field of mechanical engineering and petrochemical industries, in the spheres of production and processing of agricultural products, as well as in tourism and sports.
It should be noted that Lombardy has a special place in the Italian economy. Whole sectors of the economy of this region have been focused on the Russian market. There are 16% of all Italian companies and 60% of all representative offices of foreign companies in Italy. In addition, the Lombardy is the second most important exhibition center in Europe (on average here goes up to 150 international exhibitions per year). In Lombardy accounts for 25% of the GDP of the Italian State.
Media about the event:
Eurasian Forum in Verona, in the name of dialogue and innovation
Eurasian Forum of Verona, the node of the orders on standby
GREAT EXPECTATION IN VERONA FOR THE V Eurasian FORUM (20 and 21 October)
On the way to Verona, the fifth edition of the Eurasian Forum