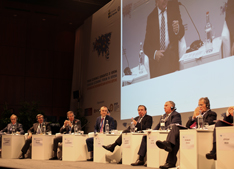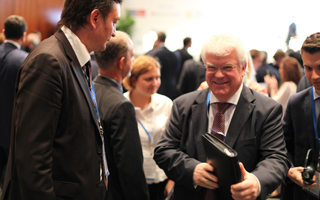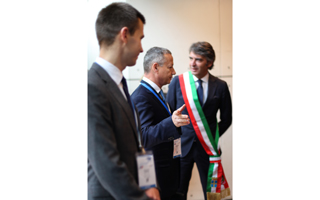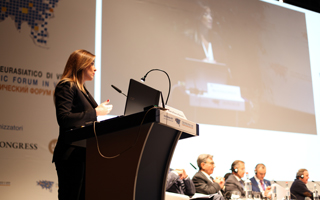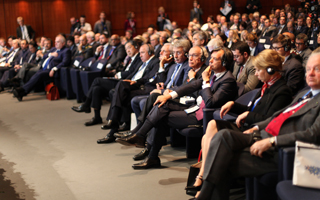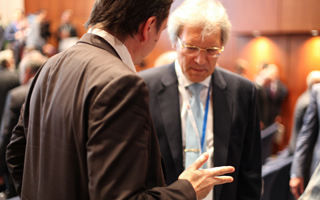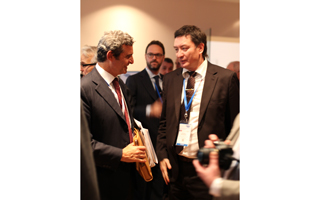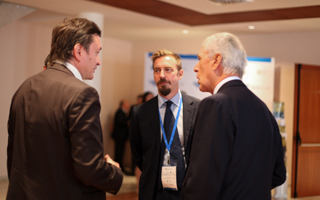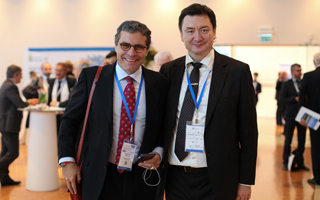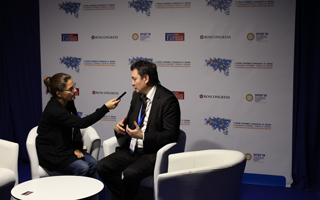 Chairman of the Italian Commission MCCI Konstantin Krokhin participated in Х Eurasian Forum, which was held October 19-20, 2017 in Verona, Italy.
The forum was attended by over 1000 guests from Italy, Russia, China, Kazakhstan, Mongolia, Belarus, Armenia, Japan, South Korea.
Among the key participants of the meeting - Segretary of the Italian Government Maria Elena Boschi, President of the International Cooperation Fund, Romano Prodi, Chairman of the Board of Rosneft company Gerhard Shroder, heads of the diplomatic missions of Russia, China, Kazakhstan and Armenia in Italy, representatives of the Eurasian Economic Commission and the Eurasian Economic Community, heads of the largest energy, industrial and financial companies in Russia and Italy.
During the Forum Konstantin Krokhin gave an interview to the popular radiostation "Radio 24" in which he told about the business events organized by Commission in September in Milan and Genoa, held a series of bilateral meetings to discuss issues of economic cooperation between the Russian and Italian regions, as well as conducting in the Business Conference of interregional economic cooperation in Moscow December 5, 2017.
Interview of Krokhin K.V. for Radio 24
Press:
http://www.veronaeconomia.it/2017/10/24/leggi-notizia/argomenti/economia-veronese/articolo/concluso-il-x-forum-eurasiatico-verona.html
http://eurasiatx.com/speciale-v-forum-eurasiatico-verona/?lang=ru
https://it.notizie.yahoo.com/saluto-del-papa-forum-eurasiatico-verona-curare-casa-075222511.html
http://www.corriere.it/economia/16_ottobre_20/forum-eurasiatico-verona-nodo-commesse-stand-by-d6accd8c-96f3-11e6-9c27-eb69b8747d1f.shtml?refresh_ce-cp
http://www.ansa.it/sito/notizie/postit/Forum_Eurasiatico/2016/10/19/inserire-titolo_7c33a944-ab78-4af8-b45d-4a1388396f57.html