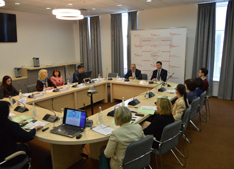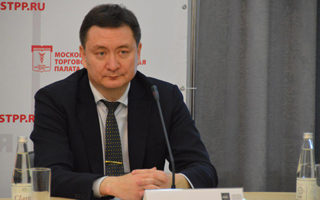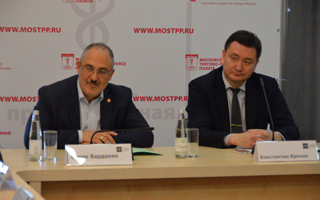 Chairman of the Italian Commission of the Moscow Chamber of Commerce and Industry Konstantin Krokhin took part in a public meeting of HR and PR AEB committees dedicated to corporate social responsibility in the education and business system that took place on April 23, 1818 in the Moscow Chamber of Commerce and Industry.
Konstantin Krokhin made a presentation on the topic:
"PROBLEMS OF PROFESSIONALIZATION OF STUDENTS AND GRADUATES. THE ROLE OF MENTORING PROGRAMS FOR THE DEVELOPMENT OF PROFESSIONAL SKILLS AND USEFUL COMPETENCES".
During the meeting Mr. Krokhin presented the interdisciplinary project "Graduate Mentoring" aimed at additional professional training of graduates of bachelor's programs with the aim of increasing their competitiveness in the labor market.
The main emphasis in mentoring programs is supposed to be done on special vocational guidance trainings and production internships both in Russia and abroad.
Konstantin Krokhin had informed the participants that many leading companies in Italy, Germany and Holland confirmed their interest in participating in this project and urged the members of the Association of European Businesses to take part in such an important and useful undertaking.