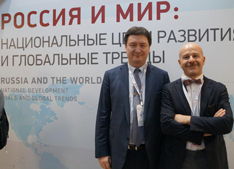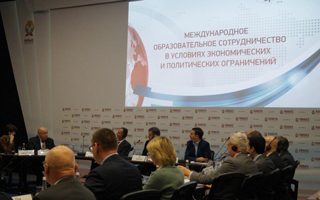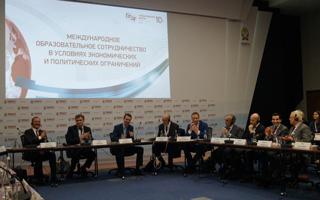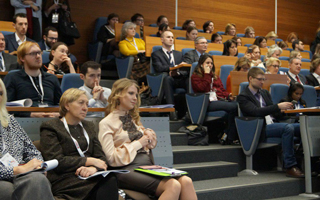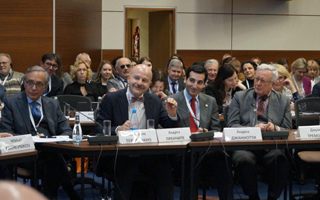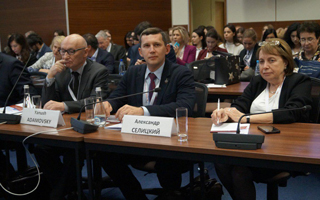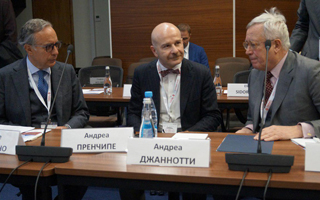 The Italian Commission of the Moscow Chamber of Commerce and Industry acted as a partner of the educational session of the Gaidar Forum, which was successfully held in Moscow on January 15-17, 2019. at the Presidential Academy (RANEPA). The main theme of the Forum was "national development goals and global trends", the event was attended by over 13,500 Russian and foreign guests.
More than 200 participants took part in the educational session - experts, representatives of universities, companies, diplomatic and institutional structures of different countries. Rector of RANEPA Vladimir Mau and Rector of the University LUISS Guido Carli Andrea Prencipe signed a cooperation agreement between the Presidential Academy and the leading international university in Italy.
The session was moderated by Igor Bartsits, Director of the Institute of Public Administration and Management, RANEPA.
In the discussion took part:
Mikhail Shvydkoy, Special Representative of the President of the Russian Federation for International Cultural Cooperation
Grigory Trubnikov, First Deputy Minister of Science and Higher Education of the Russian Federation
Pasquale Terracciano, Ambassador of the Italian Republic in the Russian Federation
René Jones-Bos, Ambassador of the Kingdom of the Netherlands to the Russian Federation
Andreas Hoeshen, Head of the Moscow Branch of the German Academic Exchange Service
Franco Frattini, President of the Institute of Eurasian Studies
Giulio Tremonti, President of the Aspen Institute, former Minister of Economics and Finance of the Italian Republic
Andrea Prencipe, Rector of the International Free University for Social Research. Guido Carly (LUIS)
Vanessa Scherrer, Vice-Rector for International Cooperation Science Po
Emmanuel Trick, President of the University of Nice - Sophia-Antipolis
Ignacio Garcia-Valdecasas, Charge d'affaires of Spain in Russia, Minister Counselor of the Spanish Embassy in Moscow
Matilde Pilar Sanchez Fernandez, Vice-Rector for International Relations and Cooperation, Carlos III University in Madrid
Paulina Doll, Head of the Department of Economy, Agriculture and Innovation, Advisor in the Development of Innovation, Technology and Science of the Embassy of the Kingdom of the Netherlands in the Russian Federation
Yerke Verschoor, Director of the Netherlands Educational Center Nuffic Neso Russia in Moscow
Chairman of the Italian Commission K.V. Krokhin held talks with members of the Italian delegation to determine plans for cooperation and bilateral events in the current year. In the area of special attention within the framework of bilateral cooperation remain the projects "Made with Italy" and "Graduate Mentoring".