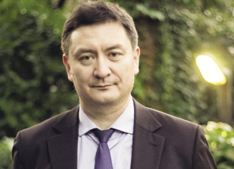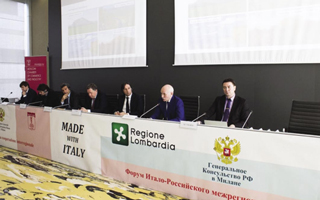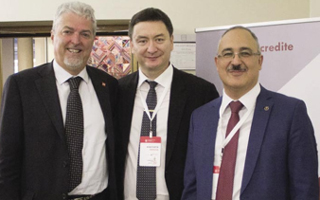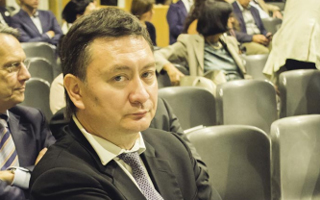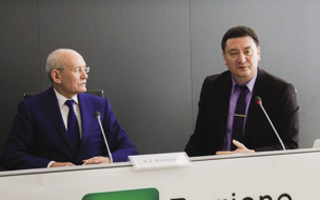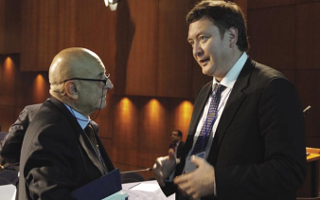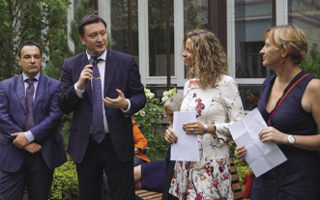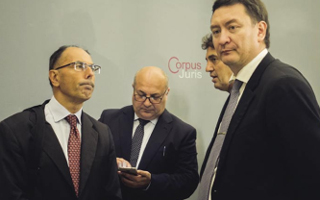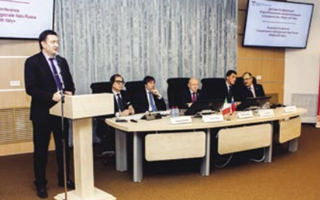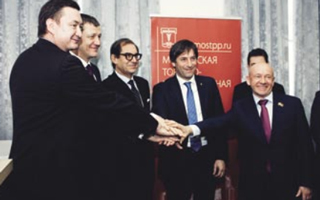 Over time, Russia can achieve efficiency in the economy and, in particular, in the housing and utilities sector, relying on foreign experience. We are talking about better services, tariff transparency, and the introduction of innovative technologies. Special commissions are established to bring foreign experience into Russian realities, one of them is headed by our interviewee Konstantin Krokhin.
Mr Krokhin has a number of merits in the housing and utilities sector and heads the Center for Preparation of Mediators at the IPACS RANEPA under the President of the Russian Federation. He is also the Chairman of the Board of the Union of Housing Organizations in Moscow, a member of the committee on entrepreneurship in the housing and utilities sector of the Chamber of Commerce and Industry of the Russian Federation.
SINCE 2014, KONSTANTIN KROKHIN HAS BEEN HEADINGTHE ITALIAN COMMISSION OF THE MOSCOW CHAMBER OFCOMMERCE AND INDUSTRY. THE TASK OF THE COMMISSIONIS TO ASSIST IN THE DEVELOPMENT OF INTERNATIONALTRADE BY PROVIDING SUPPORT TO ENTREPRENEURS INFINDING RELIABLE PARTNERS IN FOREIGN COUNTRIES
– Mr Krokhin, what trends in foreign economic development would you define as the main ones today?
– One of the trends that will have a favorable impact on the Russian economy is the topic of the sharing economy – the economy of joint consumption. I deal with it as part of my work in the
CCI of Russia. And in my opinion, if you take projects that have succeed in recent years, starting from 2014, in the context of sanctions and the global crisis, including in Russia, these are all business models that helped people save money. This also applies to carsharing, coworking centers, and taxi aggregators, various marketplaces, in general, everything that shows an increase in sales during the crisis, and therefore can grow on the stock exchanges and develop actively.
And one of the latest news confirms this trend: IKEA is developing a new global product – renting its furniture. They motivate this by the desire to reduce the impact on nature. IKEA is an impressively professional company, I met it about 20 years ago, when the store in Tepliy Stan was just opening in Moscow. Then there was a team that saw and planned its development forward for decades.
And if we talk about where growth is possible and where the efforts of the population and business should be directed, then the projects of the "sharing economy" are the very trend. And this is indirectly related to the housing and utilities sector through the introduction of more economical models for managing residential real estate, effective methods of accounting and consumption, and the distribution of individual meters of utility resources, for example.
Housing and communal services are a special case, and the approach itself says that the state, that is, the entire national economy, needs help to save. It is necessary to introduce such modern practices. I actually search for these practices and technologies, working in the system of Chambers of Commerce in the Italian direction.
– What novelties have already been introducedinto our economy?
– Regarding Italy, our main task today, given the world crisis, is to borrow affordable and effective, but inexpensive technologies, "know-how" that have proven themselves in practice. We are looking for and focus our partners on the search and implementation of such solutions. One of our joint successes of 2014-2015 is carsharing, which was presented by the Moscow elegation at the Russian-Italian business forum in Milan. The fact is that the Moscow CCI is a traditional partner of the Moscow government during international economic events, and my colleagues and I are directly involved in coordinating the business program of Italian-Russian business forums and conferences.
CARSHARING – A TYPE OF SHORT-TERM CAR RENTAL WITH A MINUTE OR HOURLY RATE, USUALLY USED FOR SHORT CITY TRIPS
It is the courage and activity of the Italian investor, as well as the vision of the leadership of the capital that helped this project to get support, regulatory documents were adopted in a timely manner, which gave a powerful impetus to the development of this branch of the urban economy. And today, our Moscow Carsharing has become the leader in the world in terms of growth rates, and in Europe – in the number of cars involved in services. Milan, from which it all began, has long been left behind: both in the number of service operators and in the cost of services.
Moreover, the development is not only in the capital, but also in other cities of Russia, there are plans to enter the CIS. This is a vivid example of how we were able to transfer something technological and efficient to our "soil" and see a financially tangible result: reduction of expenses in family budgets, growth in real direct investments in a difficult period of sanctions, increase in tax revenues, and the main thing is the change the image of the capital, Russian cities, which are becoming more comfortable and friendly for their residents and guests, including foreign ones.
– Why should we consider Italians as the example, from your point of view?
– I have been heading the Italian Commission since 2014. Italians know how to work efficiently and qualitatively, and they do it, by our standards, quite inexpensively. There are a number of examples in different industries in which they occupy leading positions, for example, the housing and utilities sector, in which Italy definitely deserves attention. For example: Italian gas equipment combines the ideal price-quality ratio. Russian consumers buy gas mainly Italian-made boilers, because they are 2 times cheaper than German, and in terms of quality they are not inferior. They succeeded in the production of semi-finished meat and other food products on the Russian market, in the conditions of Russian farmland this fact also deserves special attention as a very promising area of bilateral cooperation.
Scientific and inter-university cooperation with Italy is quite noticeable, especially in the field of new materials and nuclear research. There is an active exchange of experience in the field of "smart" technologies for homes and at the level of urban agglomerations (SmartCity). Due to the fact that since March they offered me to head the MCCI branch in New Moscow, I have high hopes for the development of joint projects in the unique and only science city of the Moscow region – Troitsk, as well as across the full range of economic opportunities available today for interested investors in the affiliated territories of Greater Moscow.
In addition to search for technologies, we are looking for large and medium-sized companies that can invest in the Russian Federation, export not only goods, but also technologies with unique and modern competence in order to transfer experience to Russian partners. We invite and support them in Russia. During one of the trips, I studied the Italian production, which makes products for our plumbing industry. These are metering devices, valves, durable pipes and fittings.
They buy aluminum, copper, brass from Russia and produce finished products from our raw materials, which are then exported to us. I must say that the quality of goods is high. But if we get rid of this "extra run" across the border with all the resulting customs and tax costs, localizing production in Russia, then the cost of the finished product would be significantly lower, which in current conditions would save money for everyone: the state, private and commercial consumers.
– As for the housing and utilities model in Italy, is it successful, from your expert point of view?

– I believe that it is quite effective. This is a classic model, I call it "Romanesque" (or Ancient Roman). Condominiums, that is, apartment buildings in our opinion, were invented in Ancient Rome. Rome is the first civilization of Europe, where the first water pipes and sewage systems, heating systems, networks, a kind of prototype of the current housing and communal services were introduced. Italy is an interesting ancient civilization, where they used a completely modern water supply system even before Christianity, baths were available to citizens in which steam was used in a controlled manner.
To date, all models associated with the management of residential buildings are Roman. Condominium is a Roman-Latin word. You can be the owner of an individual house, for example, a cottage in a rural area, or you can be the owner of a part of a multi-storey building in which, according to the model of Rome, the first floor is usually intended for various services, shops, and the second and next floors – for living. This model still exists in its classic version throughout Europe. There is a condominium (they have low-rise buildings, because the zone is seismically dangerous, they build 5-6-storey houses).
They attract one manager. He or she, in turn, hires suppliers, i.e. does not work on their own, but manages and controls, concludes contracts with contractors and suppliers, monitors metering devices, temperature, automation, hires an electrical company to repair or replace cables,
light bulbs, other equipment...
This is not the only area where Italians are amazingly effective. In the field of recycling, they manage to make energy from sewage (precipitation). At the same time, it is not necessary to build a costly heating station, it is enough to attach the modules to the existing wastewater treatment plant.
Even in business, Italians have a lot to learn from. They pass the secrets of mastery from father to son and work in a "family format" on the domestic and foreign markets, which increases the resilience of their economy to crisis phenomena. They are independent in the sphere of economic activity, less critical to the state in terms of social security, as they are accustomed to counting on themselves.